If you've played Rockstar's previous games, you know that the GTA 6 map is going to be enormous, stunning, packed with detail, and ripe for exploration. Many fans are particularly curious about GTA 6's map and where the game will be set.
Early rumors hinted that GTA 6 might be located in a Miami-inspired version of Vice City, with additional missions possibly taking place in South America. Later, a coded message suggested the locations could include Los Santos, Vice City, and Liberty City.
Fast forward to September 18, 2022, when leaked development footage confirmed that GTA 6 will indeed be set in a modern-day interpretation of Vice City.
On this page, we've gathered all the information you need about the Grand theft Auto 6 map and its locations, along with various map designs based on the leaked footage.
Where Will GTA 6 Be Set?
Exploring Vice City and its Features
GTA 6 has been officially confirmed to take place in Vice City, a virtual version of Miami, along with its surrounding areas, making for a vast and detailed game world.
Here are some key details about the gta vi map and its setting:
Modern-Day Setting: The game is set in the modern day, following the events of GTA V.
Realistic Landmarks: The developers have gone to great lengths to accurately represent many iconic Miami landmarks in the game, similar to how GTA 5 recreated Los Angeles.
Diverse Locations: The map features a wide range of locations, including a large tennis court, a football stadium, and a sizable amphitheater.
Transportation: You can expect an airport and a functional tram system in the game. The tram conveniently stops at the airport and can be entered on foot.
Florida Inspirations: The game world extends beyond Vice City, with a GTA equivalent of the Florida Keys. There's also a swampy area known as Grassrivers, reminiscent of the Everglades.
Multiple Police Departments: A location in the game called Port Gellhorn, as seen on police cars, suggests that the game world is extensive enough to accommodate multiple police departments.
Wildlife: The in-game world is teeming with wildlife, including alligators, boars, dogs, snakes, raccoons, birds, frogs, bobcats, and rodents. There are also symbols denoting plants and toxic waste.
Enterable Interiors: You'll be able to explore various indoor locations and enterable interiors, such as nightclubs, strip clubs, motels/hotels, restaurants, pawn shops, supermarkets, fast-food joints, gun stores, and even the Vice City Metro Station. Some references to functional elevators are also present.
Protagonists' Apartments: The leaked footage offers glimpses of the apartments belonging to the game's two protagonists.
Kington Hotel: One notable hotel in the game is the "Kington Hotel," known for its pool parties featuring live music.
These details provide a tantalizing glimpse into the rich and diverse game world of GTA 6, promising an immersive gaming experience in the heart of Vice City.
here is a list of locations that were spotted in the leaked footage:
Ekanfinaka
Hamlet
Lake Leonida
Little Haiti
Malibu Club
Monument Of Leonida
North Beaches
Ocean Beach
Ocean Drive
Port Gellhorn
Red Hill Forest
Rockridge
South Beach
Vice Beach
Washington Beach
Yorktown
These locations add depth and variety to the Grand theft Auto 6 map, promising diverse settings and environments for players to explore in the game.
Grand theft Auto 6 Map Concepts Based on Leaked Footage
In the wake of the leaked GTA 6 footage from September 18, 2022, the GTA vi map mapping community has been hard at work, piecing together the puzzle to create potential map renditions. By dissecting various elements from the leaked gameplay, such as landmarks, in-game coordinates, observed locations, road signs, and more, they've crafted early estimations of the Grand Theft Auto 6.
This collaborative effort by GTA VI enthusiasts harkens back to the GTA V mapping project undertaken by GTAForums users nearly a decade ago. Those users meticulously analyzed screenshots and trailers to reconstruct the map of Los Santos.
The maps presented below closely resemble what the final Grand Theft Auto 6 map might encompass. This includes the presence of Vice City on the eastern side of the map, the enigmatic Grassrivers, and an array of towns and locations. For a more detailed view, you can click on the images to open them in a new window, allowing you to explore them in higher resolution.
GTA 6 Leaked Map Concept by Reddit User
Reddit user u/MyNeuronsAreFried has crafted a GTA 6 map rendition that compiles all the discovered location names from the leaks. This rendition offers a unique perspective on what might look like based on the information uncovered by the community.
GTA 6 Leaked Map Concept by Mapmaking Discord
(image)
GTA 6 Leaked Map Concept by GTA6six Reddit Community
The GTA6six Reddit community has united its talents to craft a speculative GTA 6 map rendition. This rendition reflects their collective interpretation of the leaked information and findings, offering an intriguing glimpse into what might encompass.
GTA 6 Map Concept by Reddit User u/StikyLizardStudiosYT
Reddit user u/StikyLizardStudiosYT has taken inspiration from the mapping efforts of the gta6six Reddit community to create another rendition of the Grand theft Auto 6. This rendition is a product of their interpretation of the leaked information, adding their own unique perspective to the evolving grand theft auto 6 map speculations.
GTA 6 Leaked Map vs. GTA 5 Size Comparison by Reddit User StikyLizardStudiosYT
Reddit user StikyLizardStudiosYT has provided a visual comparison that juxtaposes the GTA 6 map leaked with from GTA V. This side-by-side analysis highlights the potential size and scale of the Grand theft Auto 6 in relation to its predecessor, GTA V, offering valuable insights into the evolving world of the Grand Theft Auto series.
It's exciting to learn that the Grand theft Auto 6 appears to be significantly larger, possibly up to 70% bigger than the map of its predecessor, Grand Theft Auto V. This increased scale suggests that players will have even more terrain to explore and activities to engage in, promising an expansive and immersive gaming experience in the world of GTA 6.
The evolution of GTA 6's map and game world is an interesting development. Originally, the game was code-named "Project Americas" with plans for a vast map spanning locations in both North and South America. However, Rockstar has since scaled back this ambitious scope.
The final decision has placed the game primarily in Vice City, a fictional take on Miami, and its surroundings. This new iteration of the game is set to offer a substantial increase in interiors, making the world more immersive than ever.
What's particularly intriguing is Rockstar's post-release plans. The company intends to continue expanding GTA 6's world by introducing new missions and potentially even new cities over time. This approach hints at ongoing support and content updates, promising a dynamic and ever-evolving game world for players to explore and enjoy.
The Grand theft Auto 6 and its setting have been the subject of numerous rumors and speculations over time. Here's a recap of some of the previous reports:
Era Confusion:
There has been some confusion regarding the time period of GTA 6. On one hand, there were discussions about the game being set in the 70s and 80s, which would provide a more historical context. Conversely, gaming insider Tom Henderson predicts that the game will take place in a modern-day Vice City, complete with contemporary technological elements such as cryptocurrency.
A Return to Vice City:
One prominent rumor suggests that GTA 6 is likely to be set in a modernized version of Vice City, a fictional representation of Miami. Players may revisit this iconic location with enhancements and innovations that leverage new technology to bring the city to life in even more stunning detail.
The Influence of GTA Online:
One key consideration in setting GTA 6 in a modern era is the impact of GTA Online. The modern setting of GTA Online has been instrumental in its growth and development. Reverting to a historic era could potentially remove the elements that make GTA Online successful and hinder its overall experience.
These rumors provide a glimpse into the uncertainty and anticipation surrounding the Grand theft Auto 6 and setting, and they highlight the challenges in deciding the game's time period and location. Players are eager to see how Rockstar Games will ultimately shape the world of GTA 6.
The GTA 6 map rumors continue to grow more intriguing. Here are some additional insights and possibilities related to locations and Rockstar's development approach:
All Previous Locations:
Rockstar expressed interest in creating a GTA game that incorporates all previous locations from the series, including Liberty City, Los Santos, Vice City, and more. This ambitious idea could result in a game that unites iconic cities from the GTA universe in one massive open world.
South America & Rio de Janeiro:
In addition to Vice City, there have been mentions of a second city in GTA 6 located in South America, specifically inspired by Rio de Janeiro. This suggests a multi-location approach that could bring a diverse set of environments and experiences to the game.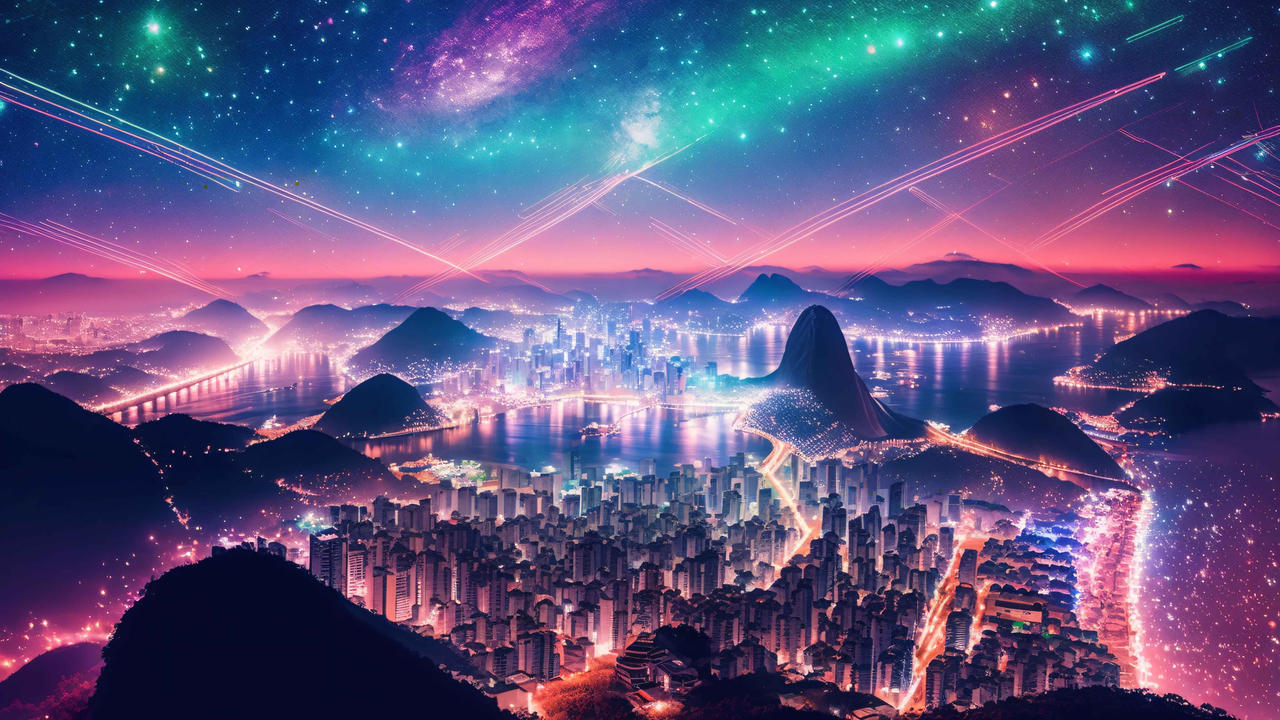 Evolving Map and Post-Launch Content:
Rockstar's development approach for GTA 6 appears to have shifted from a large, all-encompassing launch to a post-launch-oriented strategy. This change aims to address issues like crunch, employee well-being, and provide a more measured development cycle. The game may launch with a smaller map initially, followed by expansions that introduce new locations and events over time. This approach is likened to the format of games like Fortnite, where seasonal updates bring map changes and additional content.
Leaks and Clues:
Various Grand theft Auto 6 map leaks have surfaced over time, offering potential clues about the game's setting. A leaked 15-second video in 2021 showed a substantial map with Vice City and Florida as the main setting. This leak aligns with information previously mentioned on platforms like 4Chan, further fueling speculation about the game's map and locations.
The evolving location-related details add layers of anticipation to GTA 6, with players eager to explore new cities and environments in the next installment of the Grand Theft Auto series.
The analysis of the GTA 6 map leak and its potential connections to Vice City and Florida is indeed intriguing. Here are some key points to consider:
Florida-Inspired Locations:
Many locations on the leaked Grand theft Auto 6 appear to be inspired by real-world Florida locations, further hinting at Vice City as the in-game representation of Miami. Locations like Vice Gardens, Tortona Beach, and Quincy World may draw parallels to Miami Gardens, Daytona Beach, and Walt Disney World, respectively. Rockstar has a history of recreating real-world cities and locations in the GTA series.
Activities and Features:
The leak suggests a range of possible in-game activities, including restaurants, plastic surgeons, gyms, smoke shops, bowling alleys, basketball courts, and more. The mention of gyms has raised speculation about the return of a muscle/fat factor, similar to the one seen in GTA San Andreas. These elements could enhance the depth and immersion of the gameplay experience.
Authenticity Concerns:
While the leak provides tantalizing information, it's important to exercise caution and consider its authenticity. Some fans have expressed skepticism, citing the possibility that the leak could be a fabricated fan creation. Concerns about the shaky camera motion in the video and the potential for staged moments have been raised.
As with any leaks and rumors, it's crucial to approach them with a degree of skepticism until official information is released by Rockstar Games. The GTA community eagerly awaits official details about GTA 6 and its map, while remaining aware of the potential for misinformation and fan-created content.
The concept of having a Grand theft Auot 6 that combines all previous cities from the GTA series is undoubtedly an exciting idea and a dream for many fans. While there may not be solid evidence that Rockstar will pursue this approach, the prospect of a vast, interconnected world featuring Liberty City, Los Santos, Vice City, and more is tantalizing.
Fan-made maps that merge all known GTA locations into a single offer a glimpse into what such a comprehensive and expansive game world might look like. The ability to seamlessly explore iconic cities from various GTA titles within a single game would be a remarkable achievement.
It's essential to remember that these concepts are created by fans and represent the wishes and imagination of the GTA community. As of now, official details about the GTA 6 map and its scope remain to be seen, but the concept of a unified GTA world continues to fuel anticipation and excitement among players.
The concept featuring all the iconic cities and locations from previous GTA games, including Los Santos, Vice City, Las Venturas, San Fierro, and Liberty City, is a tantalizing idea for fans. The prospect of exploring a vast, interconnected world that encompasses the rich history of the GTA series is indeed exciting.
It's worth noting that Rockstar has expressed interest in the past about including all previous cities in a single GTA game, as you mentioned. While this concept remains speculative at this stage, it suggests that the developers are open to ambitious and innovative ideas for future GTA titles. Players can only hope and eagerly await official announcements from Rockstar Games about the direction of the GTA series and the scope of future maps.
Check this blog Top Amazing PS5 Controller Skins: Gamers' Favorites Revealed!
Check this Cyberpunk 2077 Money Glitch 2.0: Make Millions in Minutes